Matt and Renato really, really like dessert. Perhaps, a little too much. They tend to think of themselves as dessert archeologists - digging and researching and eating their way through the regional desserts of America. They spend a disproportionate amount of their vacation time in bakeries, chocolate shops, coffee houses, and used book stores and they spend almost all of their discretionary income on cake and coffee and cookies and wine.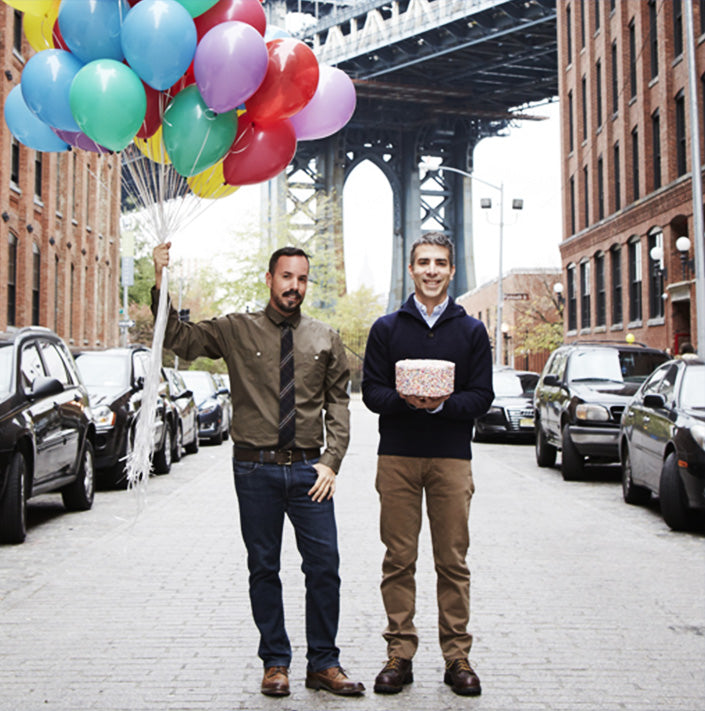 Founders
MATT & RENATO
REALLY LIKE CAKE
Like all great entrepreneurs, Matt Lewis and Renato Poliafito bit off more than they could chew (pun mostly not intended). They pursued their dream at all costs while ignoring simple realities like financing (or lack thereof), New York City food service and zoning applications (there are many and they are lengthy), and a business plan (we couldn't get beyond the first sentence "Open a great American bakery that is not a cupcake shop".
Regardless, Matt and Renato trudged forth with a small, enthusiastic team, a few tattered recipes, a dwindling bank account, and endless dreams of cake and coffee. Thankfully, their wild-eyed ambition (or naïveté) won out: Baked was finally born in January 2005 in the neighborly neighborhood of Red Hook, Brooklyn.
They still own and operate the bakery (with a lot of help) in addition to writing best-selling cookbooks creating cool new products and building empires (or something like that).
COOKBOOKS
If you like Baked, you will love our cookbooks. Each book is distinct - each one has its own personality and all of them are filled with recipes from our bakery in Brooklyn as well as favorites from our fact-finding dessert research missions (aka vacations).
TEAM
We are proud, lucky & thrilled to have such an amazing & talented bakery staff. Our bakery operates with a lot of heart & exacting efficiency to create an irresistible array of the best baked goods. Below are some of our current staff & their favorite Baked treats.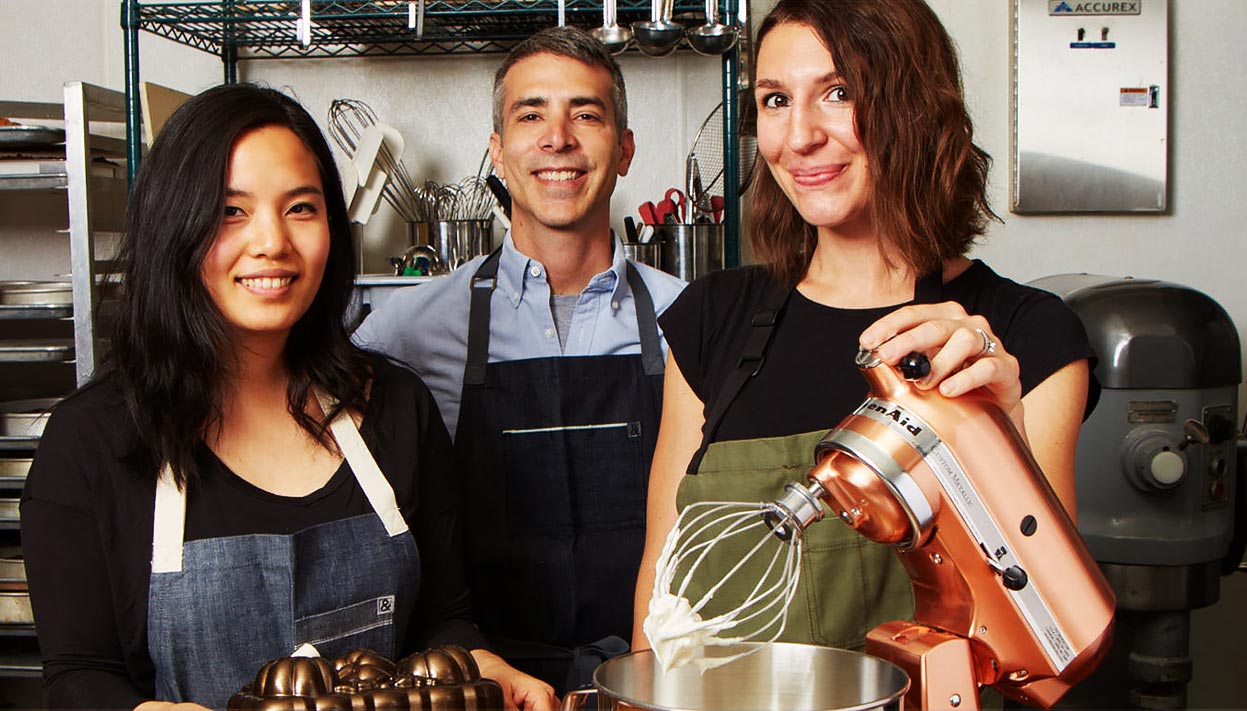 PRESS

THE BAKING SOCIETY
The Baking Society is dedicated to preserving American baking standards, techniques, ingredients, ideas and recipes. In less extravagant ornate prose, The Baking Society is a blog from the folks at Baked.